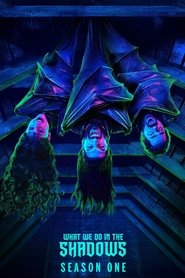 Season 1 2019 | 10 Episodes
What We Do in the Shadows - premiered on March 27, 2019
After an unexpected visit from their dark lord and leader, Baron Afanas, the vampires are reminded of what they were initially tasked with upon their arrival in Staten Island over a hundred years ago – total and complete domination of the New World. But what exactly is the best way to go about achieving said domination? Our vérité camera crew ...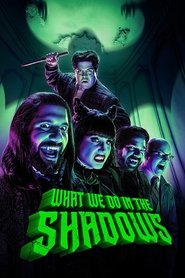 Season 2 2020 | 10 Episodes
What We Do in the Shadows - premiered on April 15, 2020
In season 2, the vampires try to find their way in a world of human Super Bowl parties, internet trolls, an energy vampire who gets a promotion and becomes drunk on power and of course, all the ghosts, witches, necromancers, zombies and shadowy cloaked assassins who roam freely in the Tri-State area.
Season 3 2021 | 10 Episodes
What We Do in the Shadows - premiered on September 02, 2021
In season 3, the vampires are elevated to a new level of power and will encounter the vampire from which all vampires have descended, a tempting Siren, gargoyles, werewolf kickball, Atlantic City casinos, wellness cults, ex-girlfriends, gyms and supernatural curiosities galore. Plus, Colin Robinson is turning 100. And Nandor, faced with his own eternal-life crisis, tries to inject his life with more ...